Music & Drama Ministries
Music is one of the core tenants of Christian worship. From chants and traditional hymns to spirituals, folk and contemporary worship songs, there is an opportunity for a wide variety of music at Clairemont Lutheran Church / Iglesia Luterana.
New Worship Ensemble
We are looking for versatile musicians who can be a part of a new worship ensemble that will lead music each Sunday at 10:00 a.m. for our Celebration Worship. Experience with gospel, modern hymns, folk and/or contemporary worship songs preferred. Strong lead vocals also preferred. Contact Pastor Jon Doolittle for more information.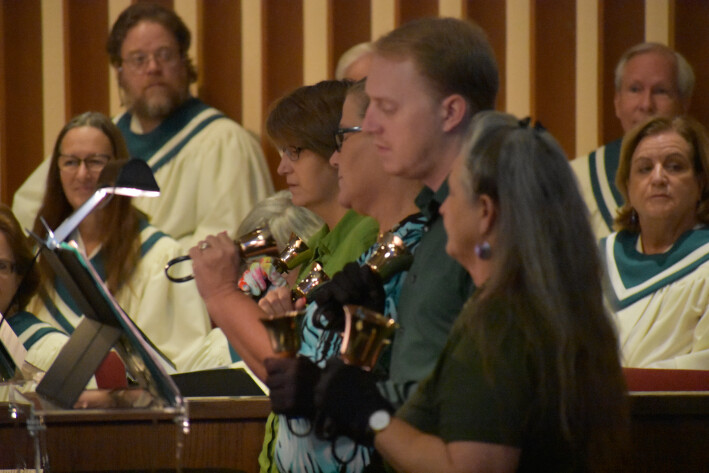 Campanile Ringers
The Campanile Ringers, directed by Alex Arango, play handbells and chimes once a month at various worship gatherings. Rehearsals are on Wednesday nights. Contact the church office for more information.
Youth and Children's Choirs/Drama
Under the direction of Katy Lundeen, kids and teens are offered a wide variety of opportunities to sing and be in plays/musicals throughout the year. Rehearsals are on Thursday nights.
Visit the Youth Music & Drama Program page or contact for more information.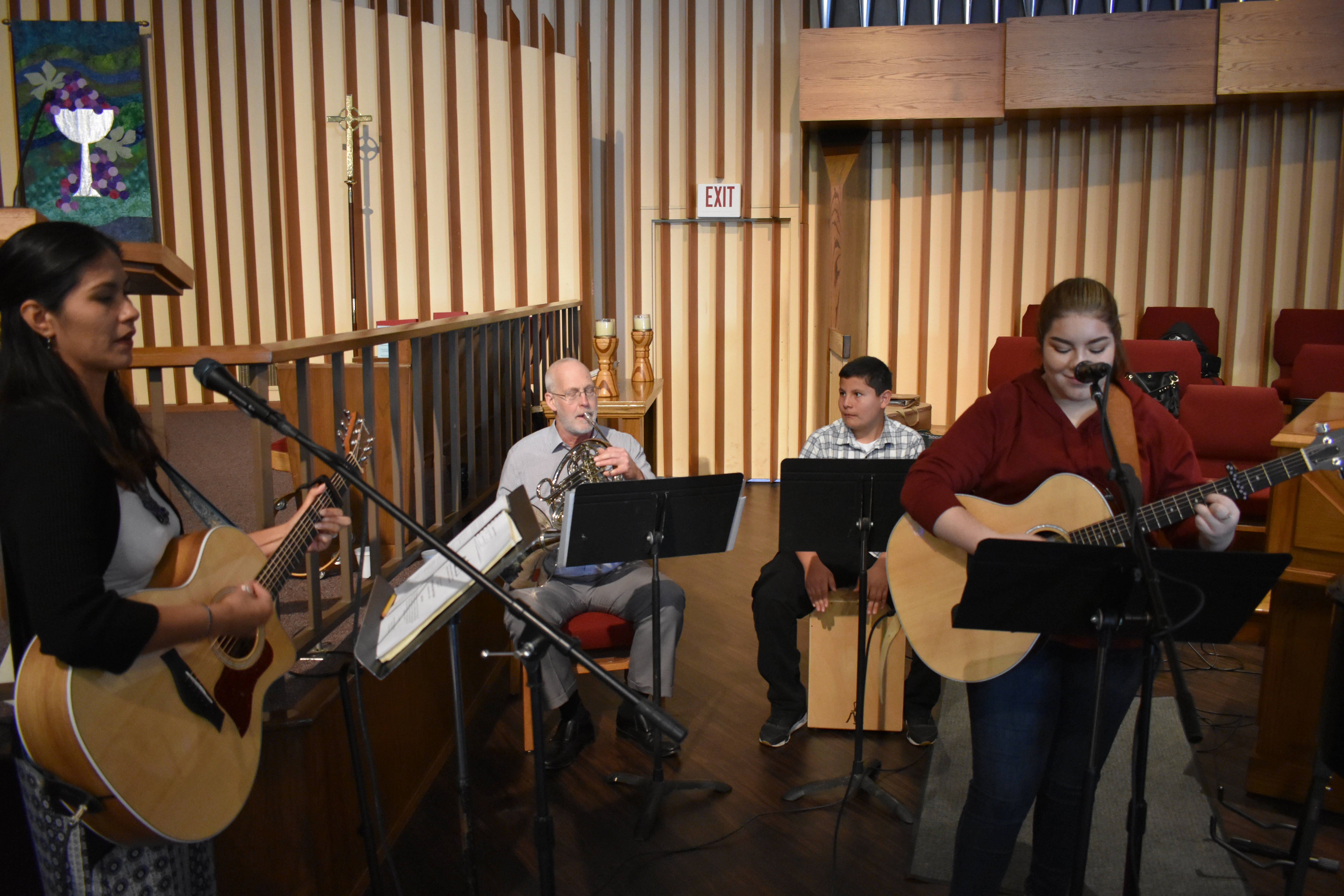 Spanish Worship Band
We are looking for musicians who can assist us with leading music at Spanish Worship each Sunday at 11:30 a.m. Previous experience with Spanish worship music in the mainline Christian traditions a plus, but not required. Please contact Dámaris Allen for more information.
Sanctuary Choir
The Sanctuary Choir, under the direction of Dr. Steven Gray, sings traditional and classical chorale music for our Classic Worship gathering on Sundays at 8:30 a.m. The group also sings at special worship times, including Ash Wednesday and Christmas. Rehearsal is once per week on Monday nights. Contact Dr. Gray for more information
Drama
Drama activities are currently available for children and youth. For more information on Youth Music & Drama Ministries, contact Katy Lundeen.
If you are interested in Drama opportunities for adults, please contact Eddie McCoven.