Young Adults
College Ministry
We are prayerfully seeking to establish a new campus ministry and faith community for college students at the University of California San Diego, the University of San Diego, and San Diego Mesa College.
If you are a college student looking for ways to be connected, or a post-college graduate with a vocation for campus ministry, please contact Eddie McCoven .

Table Fellowship
Table Fellowship is an alternative worship gathering geared towards young adults, especially for those with less familiarity with the Christian faith. A hip-hop style observance of Holy Communion is observed, followed by a bible and theology discussion with a light meal or snacks, and wraps up with global worship music and spiritual songs.
For more information contact Pastor Nate Allen.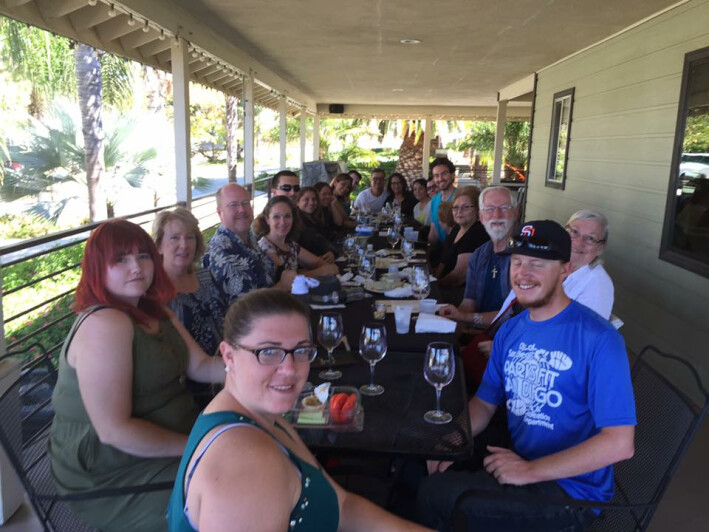 Theology on Tap/Theology Uncorked
For young adults aged 21 and up, Theology on Tap/Theology Uncorked is an informal time of fellowship and theological discussion complete with beer and/or wine.
For those who would like to be a part a monthly gathering, please contact Pastor Nate Allen or Eddie McCoven.