Adults Ministries

Women's Ministry
We have a long and important history of a strong Women's ministry here at Clairemont Lutheran Church / Iglesia Luterana. They are connected to the national organization Women of the ELCA.
Locally our women's ministry is organized into many Circle groups. Each of these small groups gathers monthly for a Bible study and social time. Each of the circles meet at various times during the week, in member homes or at the church.
More information about specific groups can be found monthly in our newsletter, The Clarion, or you may contact the church office.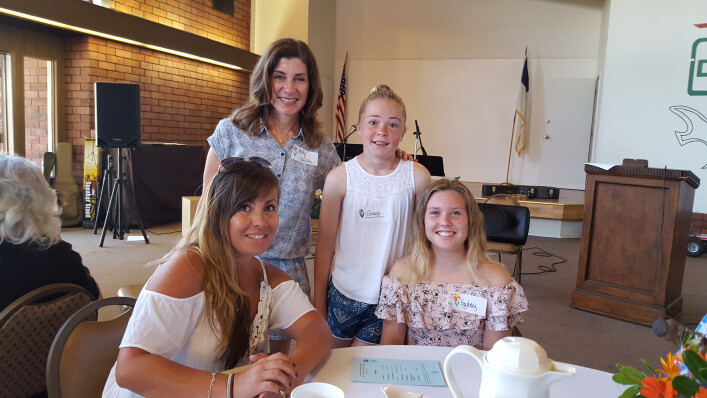 Mom's Group
The Mom's Group is an extension of our Women's Ministry dedicated specifically to mothers with children in the home.
Contact the church office for more information.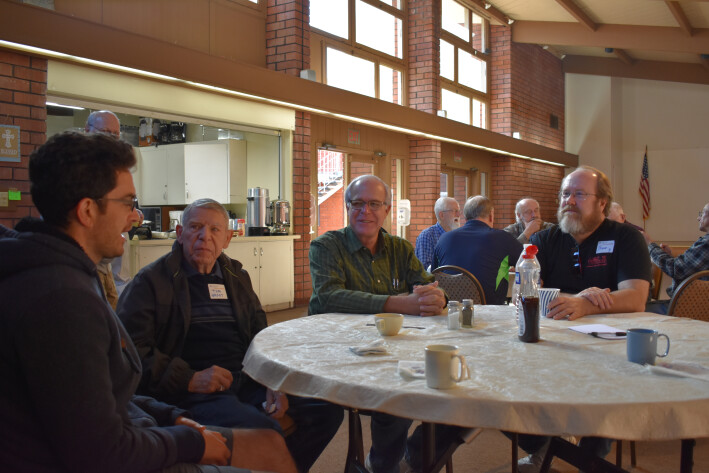 Men's Ministry
Our Men's Ministry has started back up. The group for all men of the church and the neighborhood (18 and up) will focus on community service, fellowship and times of learning and spiritual growth.
Contact the church office for more information.

Bible Study
Encountering God's word and the stories of our faith is important in our growth as Christians.. We hear God's word together and share how the story intersects with our lives. This study is not about lecture but instead sharing how God continues to act in the lives of all God's people.
Join us any week every session is open to all.
Thursdays at 6:30 p.m., Fridays at 10:00 a.m.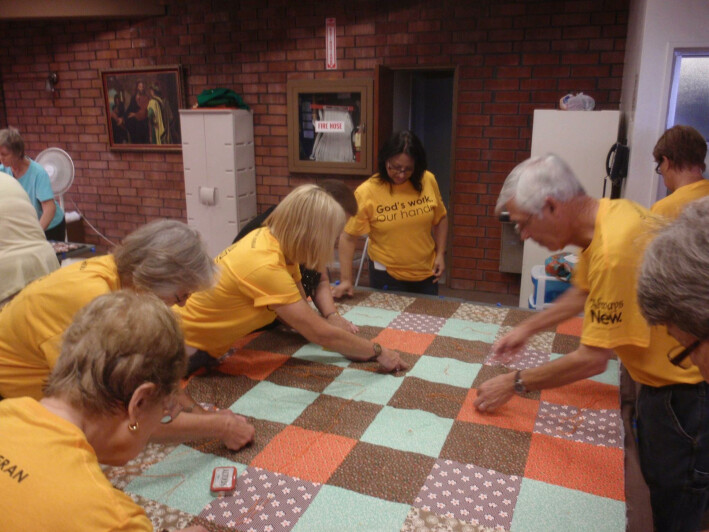 Mission Quilters
Our Mission Quilters help to make quilts and other sewing items in support of Lutheran World Relief. Quilts are sent out to victim of natural disasters and communities in need.
Meeting times are the second and fourth Saturdays of each month from 10 a.m. to 3 p.m in the old nursery wing of the Fellowship Hall. Stay as long as you can, and bring a sack lunch.
Morning Star
"It's the one light you have in a dark time as you wait for daybreak and the rising of the Morning Star in your hearts." 2 Peter 1:19
No matter why you are grieving, whether it is very recent or long past – there is a place for you at Morningstar. Together we accompany one another on our journeys as we reshape our lives. MorningStar helps lighten the load through the sharing of our lives and experiences in a small group. Join us as we gather in the Chapel on the first and third Thursdays at 10 am.
For more information contact the church office.
Stephen Ministry
Stephen Ministry is one-on- one, confidential care from lay ministers trained to accompany those who are dealing with a difficult time in their life - such as loss, divorce, illness, unemployment, birth, adoption, and many other life changes.
The most important thing that Stephen Ministers do is to listen to you and to be a supportive presence during your difficult time. If you need someone to accompany you through tough times, to listen to you concerns and help you to keep on track when the path is anything but clear, a Stephen Minster maybe helpful for you.
If you feel called to listen to others and to be present with them through difficult times Stephen Ministry may be a place for you to serve.
For more information contact the church office.

Golden Leaguers
For a number of our "age gifted" golden years members the Golden Leaguers provide an important social outlet. Meeting every other month on the last Tuesday they have social time stating at 5:30, a meal served family style at 6:00 and entertainment from local talent at 7:00. It's a fun time together. Meetings are held in February, April, June, August, October and the first Tuesday in December for a special Christmas pot-luck.
Dinners for Eight
Small group social gatherings are called "Dinner For Eight". Each group is organized around some theme or common interest. Members then rotate planning a meal for the group to share. Groups include lunch bunch, young families, card games, and other such ideas. Groups usually stay together for about six months and then reorganize to share the fun with new friends. It's a great way to meet people and share a meal.